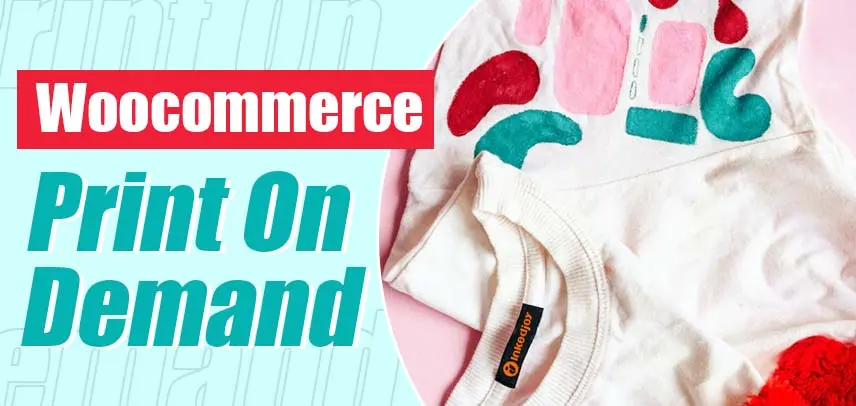 Top 16 WooCommerce Print on demand Plugins
As the e-commerce market evolves, new business models make their way and change the game for buyers and sellers. Print on demand is undoubtedly one such business model, and as the list of platforms offering print on demand expands, so does the market of purchasers. Hence, platforms like WooCommerce print on demand are gradually gaining much-deserved popularity and attracting new sellers each year.
If you want to start a WooCommerce print on demand business in 2023, this guide is for you. In this comprehensive guide, we'll cover everything you need to know about starting and running a successful print on demand business using WooCommerce.
What Is WooCommerce Print on Demand?
WooCommerce is a popular e-commerce platform that allows businesses to develop and manage an online store. print on demand, or POD, is a business concept that enables merchants to offer personalized items without stockpiling or investing in production equipment. With print on demand, retailers upload their designs, and a third-party printing provider handles the printing process.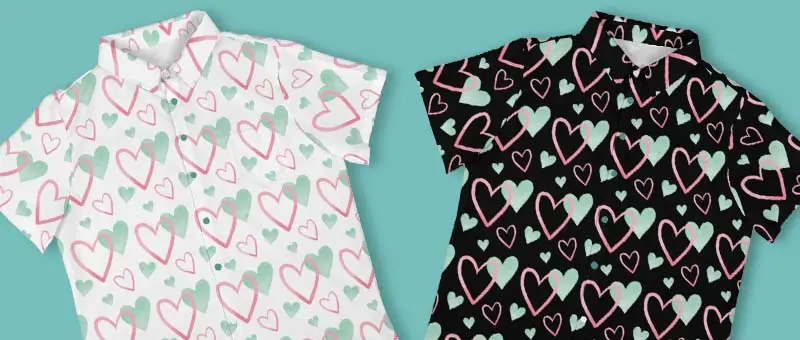 Why Sell Print on Demand Products on WooCommerce?
Since the beginning of e-commerce, very few platforms have reached the heights of popularity due to their unmatched services and benefits. WooCommerce is undoubtedly one such platform. Here are a few reasons why selling print on demand WooCommerce is a great idea.
1. Flexibility
WooCommerce is an open-source platform that allows for extensive customization. You may tailor your store to your company's requirements and objectives. You may select from various themes and plugins to improve the functionality of your store, and you have total control over your store's design, branding, and user experience.
2. Integration with print on demand providers
WooCommerce connects smoothly with several prominent print on demand providers, including Inkedjoy, Printful, and Printify. Hence, you can quickly add print on demand goods to your store and manage your orders and inventory inside the WooCommerce dashboard. This feature can help you save time and streamline your processes.
3. Cost-effectiveness
WooCommerce is a free platform, so you can set up your store and start selling print on demand items immediately. It may be a cost-effective solution for businesses creating or with limited resources. Furthermore, print on demand enables you to generate things just when required, eliminating the need to invest in huge inventory volumes upfront.
4. Scalability
WooCommerce is a scalable platform that can expand with your company. As your business grows, you may add new goods, features, and functions to your shop without worrying about outgrowing the platform. Hence, you can save time and money in the long term because you won't have to transition to a new platform as your company expands.
5. SEO-friendly
WooCommerce is designed for search engines, which signifies that your store may rank well in search engine results pages (SERPs). This advantage can help attract visitors to your shop and enhance sales. Furthermore, WooCommerce has SEO capabilities that can assist you in optimizing your store's content, metadata, and URLs for search engines.
Top 16 WooCommerce Print on demand Plugins
One of the reasons why WooCommerce print on demand is more popular than other platforms is due to its customization. You can personalize your business or connect stores to the platform using integrated software and plugins.
Here are the top 16 print on demand WooCommerce integration plugins store owners can opt for today:
1. Inkedjoy
One of the fastest-growing print on demand suppliers, Inkedjoy offers many products to choose from. Some products include male and female clothing, accessories, and even home décor. Hence, store owners can provide more variety to their customers, and with print on demand, the design ideas can be unique and endless.
With bulk design options, order fulfillment services, and free signups, Inkedjoy is a great choice for novice and experienced e-commerce retailers. The WooCommerce print on demand integration makes this platform in itself a major game-changer.

2. JetPrint
JetPrint is another renowned print on demand platform that enables businesses to sell custom-designed products to their customers. The design templates and other tool tutorials help beginner designers or business owners easily use the platform.
Furthermore, the products JetPrint offers include apparel, home décor, and accessories. Users can track the order shipment in real-time to ensure products are reaching without unnecessary delays.
3. Prodigi
Prodigi is a UK-based print on demand tool that offers retailers a wide range of quality products and various printing techniques. Custom wall art printing is perhaps one of this platform's unique services. Besides that, phone cases and stationery are also in high demand.
Print on demand dropshippers may enjoy benefits such as zero upfront costs and sustainably sourced materials in their business with Prodigi.
4. Inkthreadable
Another UK-based print on demand platform, Inkthreadable, is widely known for its premium quality products and top-notch services. Their automation services and global delivery options make this platform in demand.
Most of Inkthreadable's clothing is organic, intentionally focusing on eco-friendly solutions. Moreover, you can also rely on Inkthreadable for quality activewear for your customers.
5. Subliminator
Subliminator is the name that first appears when considering unique hoodies and sweatshirts. The print on demand is well-versed in designing streetwear for males, females, and kids. Moreover, the platform offers custom branding options to help build your business's brand identity and help connect your customers.
The fully automated service allows the business to fulfill orders in no time and build your business's reputation with timely shipping.
6. SPOD
With US and EU-based facilities, SPOD is known for its global reach. Moreover, this print on demand platform promises to prepare your order in 48 hours. Hence, your customers can enjoy fast delivery and shipment, improving your brand identity.
Furthermore, with 200+ products, including wall art, business owners can now add more products and offer variety to their customers.
7. CustomCat
CustomCat's global recognition is mainly because of its wide range of apparel. Print on demand retailers can print t-shirts, hoodies, activewear, and even face masks to offer their customers variety. The custom embroidery also adds a unique touch to the print on demand business.
You can add mugs and custom ornaments to your storefront and offer quality products with excellent order fulfillment and shipping service.

8. T-Pop
T-Pop is the place for you if you have an environmentally-conscious business and want to promote clean fashion. With special attention to using plastic-free and eco-friendly materials, this print on demand business is certainly changing the e-commerce game.
T-Pop also offers countless free services to business owners, especially regarding custom branding and packaging. Hence, new print on demand businesses with a limited marketing budget can easily get started on this WooCommerce print on demand integration.
9. Apliiq
As the name might already hint, Apliiq is a print on demand business focusing on applique work, a unique design idea. The digital art printing and embroidery options also make this brand unique. However, the leading use of this platform is designing streetwear.
Moreover, this WooCommerce print on demand integration is also dedicated to your brand and offers private label services to customize your business's products. You can also provide print on demand joggers and beanies on your storefront and attract modern fashionistas.
10. Printify
Printify is another one of the big names in today's print on demand business market. The renowned company offers numerous apparel and accessories options. Moreover, its bulk order services are ideal for businesses with huge traffic and a well-established customer base.
11. Teelaunch
Teelaunch's range of product ideas is commendable. The print on demand intefration is well-known for unique prints on non-conventional canvases like basketballs. Furthermore, wall art printing is a special print on demand field where retailers can succeed.
Moreover, the business has a widespread reach thanks to its countrywide locations and international presence in countries like Canada, Australia, Spain, and the UK.
12. Scalable Press
If you're looking for an advanced, highly automated print on demand site, there's nothing better than Scalable Press. The automated services help fulfill bulk orders quickly and ship them to customers fast for your brand's recognition.
Moreover, the screen, digital, and sublimation printing techniques help you offer a variety to your customers. You can also add embroidery to the mix and give your customers a unique range of products.

13. Print Aura
With Print Aura, you don't need a minimum order fulfillment to get started. This feature is especially useful for businesses entering the print on demand market. Moreover, the WooCommerce integration also allows fast order fulfillment at competitive pricing without compromising product quality.
Print Aura's excellent customer service and in-depth how-to guides help novice business owners understand how to use the platform. Hence, for any beginner print on demand retailer, this platform is ideal.
14. Printful
For any business owner who wants to deliver a range of quality products, Printful is the go-to print on demand platform. The theme-based collections and eco-friendly products make this platform one of the most sought-after names in today's market.
Businesses can also use Printful's mockup generator to understand their product's aesthetics. Moreover, you can also order embroidered patterns with this WooCommerce print on demand integration.
15.Gooten
Gooten is one of the popular print on demand suppliers and owes its success to its exclusive and comprehensive catalog. Besides all the home and lifestyle products that Gooten offers, it lets businesses focus on office-based stationery and other necessary items. Hence, you can expand your customer base and cater to other businesses requiring personalized solutions.
Moreover, personalized technological solutions, such as phone cases and mousepads, are widely used products that can bring additional customers. You can also offer pet and baby products or theme-based items on your storefront with Gooten.
16. Spreadshirt
Not every print on demand business sells directly to consumers, and Spreadshirt understands this phenomenon of B2B services better than anyone. Therefore, it offers a wide range of unique and highly customizable products. Moreover, you can also order embroidered pieces in bulk to cater to your business clients and offer them unique solutions.
Besides that, Spreadshirt also allows you to offer other unconventional print on demand products to your customers. Stickers, pillowcases, and wall posters are some of these products that help your clients own customized items.
How to Start WooCommerce Print on Demand?
Using Inkedjoy to launch a WooCommerce print on demand business might be a terrific way to offer personalized items without storing inventory. Inkedjoy is a print on demand company that sells various items, such as t-shirts, phone covers, and mugs. These are the steps to get your WooCommerce print on demand store up and running with Inkedjoy:
1. Set up a WooCommerce account
1.WooCommerce is a free WordPress plugin that allows you to build an online store. To get started, you'll need to register a WooCommerce account if you haven't already. You may design your store by selecting several designs after making your account.
2. Choose a hosting provider
2.You must select a hosting provider to host your WooCommerce store. Here is where you will save your website's files and data. Bluehost, SiteGround, and HostGator are some popular WooCommerce hosting companies. You must select a hosting company that supports WooCommerce and has high performance and dependability.
3. Install the Inkedjoy plugin
Inkedjoy is a WooCommerce-integrated print on demand service. You must add the Inkedjoy plugin to your WooCommerce store. You can do so by heading to the WordPress dashboard and clicking "Plugins"> "Add New." Next, in the search bar, type "Inkedjoy" and install the plugin.
4. Sign in to your Inkedjoy account
Following the installation of the plugin, you must link your Inkedjoy account to your WooCommerce store. You can enter your WordPress dashboard's Inkedjoy settings and input your Inkedjoy API key. This step will provide you access to Inkedjoy's products and services through your WooCommerce store.
5. Set up your items
After connecting your Inkedjoy account, you can begin configuring your products. You may choose from various things, such as socks, hoodies, phone covers, etc. You may also personalize the items by uploading your designs or selecting from pre-made templates. Moreover, you may set your prices and change the parameters for your products as needed.
Starting a WooCommerce print on demand store with Inkedjoy is relatively straightforward. However, your consistent efforts, wise management of plugins, and listening to your customers will ultimately lead you to success in this business.
WooCommerce Print on Demand: FAQ
Which is better, print on demand or dropshipping?
Print-on-demand and dropshipping have their pros and cons. The choice ultimately depends on your business needs and goals.
Print-on-demand offers personalized items without holding inventory which helps merchants with limited resources. It brings flexibility and customization because you may provide a diverse selection of items.
In contrast, dropshipping offers a broader selection of items without keeping inventory. It eliminates the need for storing or delivering things. Dropshipping also provides more scalability since you may add new goods to your business without additional storage and shipping fees.
Is Shopify better than WooCommerce?
Shopify and WooCommerce are robust e-commerce systems that can assist you in setting up and running an online store. However, the choice between the two ultimately depends on your individual business demands and goals.
Shopify's UI is more straightforward and user-friendly for novices. Moreover, it has a broader selection of built-in features and functionality, including inventory management.
In contrast, WooCommerce is a free platform where you have to spend on hosting, domain name, and plugins. It's more customizable and SEO-friendly than Shopify.