What is Print on Demand and How to Start it in 2023
The world of e-commerce (including print on demand online businesses) is racing at a rapid pace. And if you aren't keeping up with the industry, you will lose out on customers and business. If you already have an eCommerce business, you know there's that percentage of doubt regarding the products you sell. You can never be sure whether customers will buy the products you have in stock or if it will just be a waste of your capital.
Then there is another scenario where you stock up on – let's say – ten products, and then a customer comes along looking for something else. Enter print on demand – your e-commerce business's best friend. Okay – I hear you. Let's stop talking in riddles and get down to it. Here's everything you need to know about print on demand and how to start it in 2023.
What is Print on Demand?
If you are wondering what is print on demand, it is a service offered to anyone who wants to sell something unique. As the name suggests, it's all about printing something only when you get an order.
Let's take the example of Greta, an artist who has drawn up a fantastic design that would look great on t-shirts. Greta wants to print that design on 100 shirts and then sell them. But she doesn't have the money to print a hundred t-shirts at once. Plus, there is a chance that those 100 tees might not sell, leaving her broke and with a massive stock of t-shirts that nobody wants.
Print on demand or POD allows Greta to create a design for the shirt and upload a pic of it on her online store. She only has to print the t-shirt when someone likes her design and wants it on a t-shirt. Then, Greta uses a POD service to print one t-shirt for the buyer. When Greta gets a bigger order of 20 shirts, Greta uses the same service to on demand print 20 more shirts and fulfill the new order. Greta saves time and money and makes profits. Then, a new customer comes along and would like Greta's fantastic design on a hat. Greta can use the same POD service to customize a hat with her design for her new customer. Now let's look at what that looks like on a larger scale.
If you have an eCommerce business, print on demand companies offer to customize white label products with your designs and under your brand name on a per-order basis.
Is Print on Demand worth it?
At this point, you might be thinking, "Ah! That is old school, but will it work in 2023?" We say, "Yes! Print on demand is more important today than ever before." Here's why:
There's a big market for POD
The US print on demand market has steadily risen since 2020 when it was a $1.2B industry. Today, it is expected to expand at a CAGR of 26.% between now and 2030. There are several reasons for this – a growing rise in e-commerce sales coupled with:
A rising disposable income
Smartphone adoption
Increasing internet penetration
Steady demand for unique products and apparel
Incredibly quick reaction-time to the latest fashions
With shorter collections and multi-season trends drastically reducing the design-to-shelf speed, you don't want to be left with a large stock of outdated fashions that will never be sold. Print on demand allows you to jump on the latest fashion trends quickly and smartly, without any residue stock. You will always have the latest styles – which means they will sell quickly. You can also cater to customers who prefer old designs by quickly fulfilling their orders via POD.
Easy to build your own brand
When you partner with a print on demand service provider, you don't have to limit yourself to simply getting them to create and deliver the ordered items to your customers. You can add more value by stamping your name/brand on every POD item delivered to them. By adding your company's logo to every POD item sent out to your customers, you create a strong identity for your store that your customers will automatically connect with in the future.
Here are some more benefits that you can't ignore in 2023:
Start your business with little or absolutely no investment.
Pay for, create, and customize a product only when you get an order.
The POD service provider takes care of fulfilling an order. You don't have to worry about printing, packaging, or delivering an order, so you are free to concentrate all your efforts on creating new designs, marketing, and advertising.
Provide your customers with unique and customizable products that they can't find anywhere else.
Get unique products delivered across the world.
When you are unsure what your customers want but want them to choose from a myriad of products. When you want to sell without stocking up on items, and most importantly – when you want to make money without spending money. That's when print on demand is a huge success.
How to Start a Print on Demand Business?
If you want to know how to start a print on demand business, you first need to know that starting a print on demand business from scratch can seem daunting, but it's not when you choose the right POD service provider. Here's a look at how to start your own on demand printing business in 2023.
Step 1: Select the Niche and Products for your print on demand business
When it comes to printing on demand, the sky is the limit. Customized printed t-shirts have always been a fad, but that's not the only thing printable today. You can print anything from clothing, mugs, and shoes to handbags, laptop sleeves, and pet products. Rather than having a finger in every pie, concentrate on a niche and products belonging to that category. You can choose a niche that:
You are passionate about
Is in demand and fulfills customers' needs
Is profitable
Acceptable under your eCommerce platform's T&Cs
Are you feeling confident? Then, maybe you can try a cross-niche. A cross-niche is choosing two niches that are different but target the same clientele. So if your niche is dog supplies, then a cross niche would be t-shirts. Your target audience would be people who love to wear t-shirts with pictures of dogs printed on them.
Inkedjoy is a user-friendly print-on-demand service offered by EPROLO – one of the best free dropshipping companies. Inkedjoy has thousands of products across multiple categories like bags, accessories, home decor, shoes, men/women's clothing, pet accessories, and more that you can choose. In no time can you create unique items to sell at your store.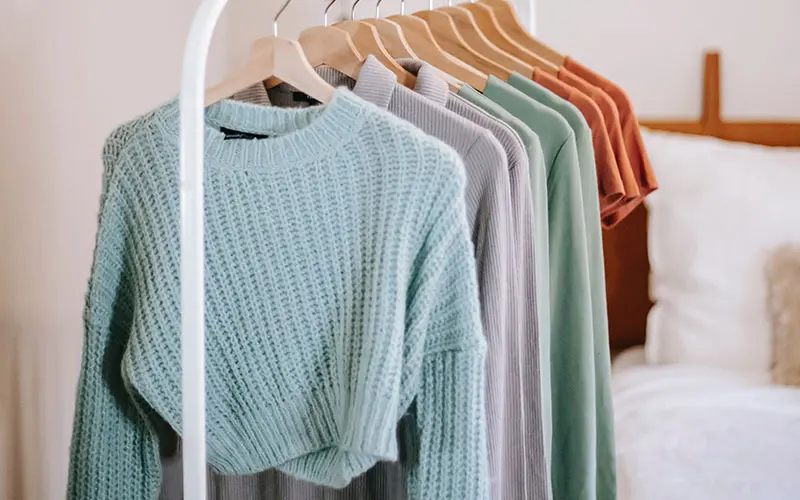 Step 2: Start designing and creating mockups
Now that you know what you will be selling, the next step is to create unique designs and mockups. For example, if your niche is dog supplies, you could make designs that could be printed on dog feeding bowls, dog bedding, collars, and more.
You can create your unique art or buy art you can use on your products. Creating unique designs is excellent, but not everyone has an artistic bent of mind. For those who need help, there is a lot of online support available to get inspired.
When choosing or creating designs, don't think about what you like – think about what your customers will appreciate. Several online platforms offer fantastic design tools that allow you to let your imagination run while and create your designs online. A good idea would be to run it through friends and family for suggestions on improvements before putting it up in your store.
When designing your product, Inkedjoy allows you to upload your own designs or create new designs using the platform's wide range of themes, colors, text styles, and more. Inkedjoy lets you preview your new creations before uploading the final image to your eCommerce store. Now, all you have to do is sit back, relax and wait for your orders to come in. Place an order with Inkedjoy when your store receives an order. Inkedjoy will do the rest for you – print the order, label it with your brand, dispatch and deliver it to your customer.
Step 3: Choose the right print-on-demand business site
Now comes the fun part – choosing a service provider who will fulfill your eCommerce business's print on demand orders. Several on demand printing providers are available today; after all, it's a growing industry that everyone wants to be a part of, so finding several POD suppliers should be a breeze. Look online, and a dozen sites will pop up offering you their POD services.
The problem is finally honing in on and choosing the right POD provider – one that suits your requirements and fulfills its obligations on time.
Here are some things to consider when looking for a POD service:
Does the platform offer a wide range of products you can choose from?


Your business might be small today, but you might want to add more products and add more niches as your business grows. Your POD service provider must be able to support that endeavor.
Does the platform offer you a range of printing options?


Some providers allow you to only print text on selected items, while others will enable you to print images and texts at different angles and anywhere you like on an item. Check the service's possibilities and limitations.
Does the platform have good reviews?


What do the service's past customers have to say about the service? Are they satisfied with the service, or did they get more than they paid for? Does the service have reviews on its website? Any good POD service will always have a section where potential customers like you can check genuine reviews.
How does the POD company handle returns?


Understanding the company's return policy is essential as that can affect your online business.
What kind of pricing model does the print on demand business have?


While some POD services charge a monthly fee, others take a percentage of your final sales price. The pricing model will impact your profits, so pay close attention to the company's pricing model. An ideal pricing model would be a flat price for an order's cost – for high-quality products and printing.
Does the company offer fast shipping?


The last thing you want is your customers to keep waiting for their customized items. The company should be able to fulfill the order delivery on time. Delays in delivering orders can result in unhappy customers who will not return to your store
Inkedjoy is one service that makes your designing job easy and meets all your order requirements. You can choose from multiple designs and printing options and thousands of items to print. Don't believe us? Check out our online customer reviews. From printing and teaming up with the fastest delivery companies to real-time order tracking and on-time delivery – we do everything it takes to keep your customer satisfied.
Step4: Upload designs and create listings
Now that you have your designs ready, it's time to upload them to your online store. If you don't have a store yet, you can choose a platform like Shopify, Woo Commerce, or Etsy to create your store.
When starting a print-on-demand business with Inkedjoy, you must choose Shopify, woo Commerce, or Etsy and then connect your store. Creating a store on any of these platforms is quick and straightforward, but there will be rules you must comply with on all eCommerce platforms.
Upload your designs and develop various listings in your online store. That way, your customers can find what they want quickly, view the product's details, check its characteristics, and finally place an order.
Conclusion
We hope all your doubts regarding what is print on demand have been cleared. Printing on demand is not new – customized tees have been the rage for years. Today, there is a massive market for printed items – not just t-shirts, and printing on demand is a billion-dollar industry. Ecommerce is a thriving industry, and adding POD to your business offerings can make your business more successful. With a unique design, the right platform, and a reliable POD service, you will soon see your printing on-demand business bringing in profits.