Sell Print on Demand Pillows for High Profits in 2023
Every year, new e-commerce trends emerge, and old trends fall out of fashion. However, one of the trends in e-commerce that isn't going away anytime soon is print on demand. Whether we are discussing print on demand pillows, print on demand clothing, or any other product niche, the print on demand business model is booming.
In the last few years, digital technology has become significantly more advanced and accessible. This, paired with the rise in e-commerce in general, means that more and more people worldwide are interested in buying products online. In particular, global customers are more interested in buying customizable products. And Print on demand is the business model that offers customers good quality and affordable custom printed products.
Custom pillows and pillowcases are very high-in-demand products. In this article, we will discuss whether it is profitable to sell print on demand pillows in 2023. We will also go through a step-by-step guide on how to set up a print on demand store to sell custom-printed pillows. And when it comes to print on demand suppliers, we will discuss why Inkedjoy should be your top choice for a supplier and all of the benefits the company can offer you.
Is it Profitable to Sell Print on Demand Pillows in 2023?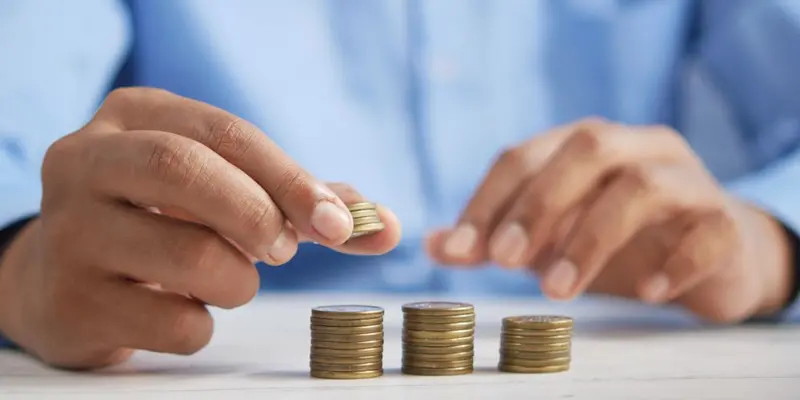 Print on demand is hugely profitable for new entrepreneurs and people just getting into e-commerce. There are several reasons why print on demand is so profitable. For one, print on demand businesses requires little to no upfront costs. With the right supplier, you can start a print on demand business without needing capital, inventory, or storage and warehousing. This helps save a lot of money and reduces risks for you, as well.
The only real cost that goes into the business model is the cost of the products you buy from suppliers, most of which is made up for when the products are sold to customers. This means significantly high profit margins are attainable.
As for selling print on demand pillows, in particular, it is definitely profitable in 2023. Home décor items like printed pillows and pillowcases are an evergreen niche of products. This means they aren't seasonal and are usually in demand throughout the year. Pillows are one of the hottest and fastest growing niches in the category of home décor products.
There is also a general increase in the demand for customized and printed pillows. According to Transparency Market Research, the decorative cushions, pillows, and blankets market is expected to grow significantly in the next few years, reaching a value of US$3 billion by 2031. This shows an incredible CAGR of 7%.
So, we know that print on demand is a highly profitable business model with great profit margins and that the global demand for pillows is expected to keep rising. As such, when it comes to pillows, print on demand is a good business idea. If you want to start a print on demand business, pillows would be a profitable niche of products to sell.
How to Start Selling Print on Demand Pillows
If you have decided that starting a print on demand pillow case business is the right move for you, then this guide on how to get your business going outlines everything you need to do.
Come Up with a Business Plan
To get started, you need a clear idea of what your business will be. This means coming up with a concrete business plan. Are you going to sell print on demand pillows as your full-time job, or will it be a side hustle? You must consider your budget and what you can put into the business. You must also consider the business's future and develop a 5-year plan. Another question to ask yourself is whether you plan on selling pillows and pillowcases or expanding to different products in the future.
Find Your Target Audience
Once you have a good idea about the kind of business you want to start, consider your target audience. This is who you plan on selling your pillows to. A bit of market research through tools like Facebook Audience Insights or Google Keywords can help you understand who to sell your products to. Finding where your audience is located and their demographic will help you plan your business out.
Consider What Kind of Print on Demand Pillows You Want to Sell
It would also be a good idea to start small with a few different kinds of pillows before you expand your business. There are many places where you can start. For example, you can choose between throw pillows, customizable printed pillows, ergonomic pillows, outdoor pillows, bohemian-themed pillows, and so on. Many of these niches will be very popular in 2023 and can make for a successful first product. It can also help to see what kinds of pillows your competitors are selling so that you can keep up with your market competition.
Create Designs or Collaborate with Designers and Artists
The great thing about print on demand is that the design options are limitless. If you are an artist and want to print and sell your designs on pillows, that can be a great place to start. You can also source designs from local artists by collaborating with them. Additionally, you can print pillowcases with designs that your customers send you.
Set Prices for Your Print on Demand Pillows
Setting the right prices for your print on demand pillowcases and pillows is extremely important for the success of your business. The right price will help you keep up with your competition and also help you cover any costs incurred. The price you choose will also play a big role in your profit margins. A bit of market research is essential when deciding on price points for your pillows.
Find a Print on Demand Supplier
There are various print on demand suppliers you can work with, depending on your location. However, when choosing a print on demand supplier, there are plenty of things to consider. Product quality is one of the biggest deciding factors. After that, you should think about sign-up and subscription fees, additional services the supplier offers, and so on.
Now all that is left is to actually create your online store. You can choose to create an independent website or make a store on AliExpress, Shopify, or any other large e-commerce platform. Both options have their own sets of advantages and disadvantages to think about.
Once your store is set up and you have a supplier, it is time for you to start marketing your business. Social media is the best place to start. The more you can market your business, the further you can expand your pool of potential customers, and the more successful your business will be. With better marketing, you can expect to make higher profits.
Inkedjoy: The Top Print on Demand Supplier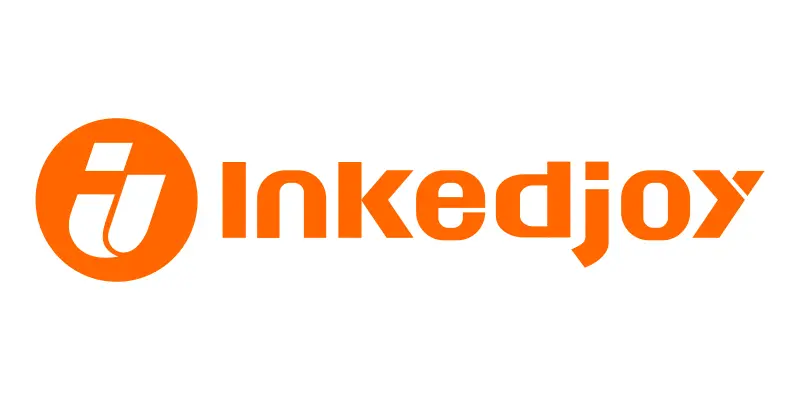 If you are looking for a print on demand supplier to work with, Inkedjoy is one of the best companies to choose from. It can offer you several advantages and lead to a successful print on demand business in the long run. Whether you want to sell pillows or any other products, Inkedjoy is our top recommendation.
Here are some of the top features of Inkedjoy:
1. Large Product Catalog
Inkedjoy has a large product catalog with over 1500 products to choose from. Inkedjoy also offers very high-quality white-label products that can be customized and have different designs printed onto them. Once you have chosen a product, such as a pillowcase, you can use Inkedjoy's design toolkit to customize it and add designs to it.
2. A Completely Free Service
Inkedjoy is free to use and has no sign-up or monthly subscription fee. This means that you only have to pay for the products and shipping. This is a great way to increase your profit margins and make high profits from selling print on demand products.
3. Competitive Pricing and No MOQ
Inkedjoy offers competitively priced products to choose from by getting you in direct contact with suppliers and factories. Many of their supplies are verified and offer lower-than-average prices.
Additionally, you also get discounts for bulk orders. There are also no minimum order quantity restrictions, meaning you can sell one or two custom-printed pillows to customers without having to buy a large inventory of products that might not sell.
4. Automated Order Fulfilment Services
Inkedjoy will take care of all your warehousing and inventory needs and take things one step further by fulfilling your order.
With automated order fulfillment services, the orders you get on your store are directly sent to Inkedjoy and synced with the platform. Inkedjoy will handle everything from sourcing the products to printing them and delivering them to the customers for you.
5. Order Sample Function and Other Important Functions
The platform also offers a shopping cart and order sample function, which allows you to see exactly what your final printed product will look like once it is ready.
This can be very helpful for new print on demand businesses and can give you the confidence to start selling products. The push-to-store function will then automatically add the product to your store for sale.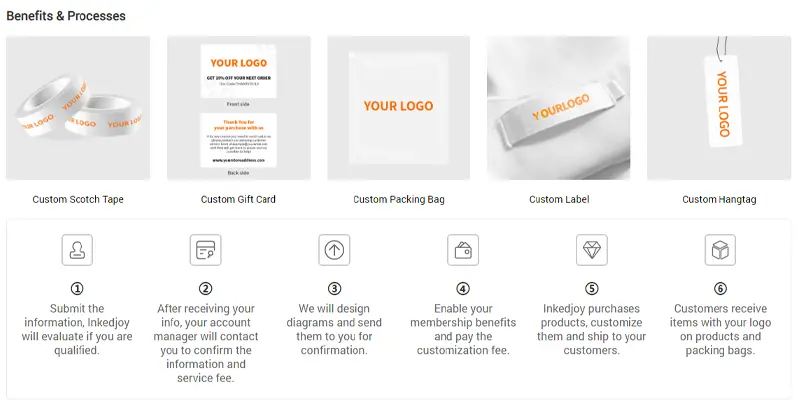 Branding services are essential for new businesses and help create a recognizable brand to keep up with its competition. Some branding services Inkedjoy offers include custom packaging, labels, and hand tags with your business's logo on them.
7. E-Commerce Platform Integrations
And finally, Inkedjoy also offers integrations with various e-commerce platforms like Shopify, WooCommerce, and Etsy. If you have a store with any of these platforms, you can easily import products from Inkedjoy into your store.
FAQs on Selling Print on Demand Pillows
1. What are the top print on demand pillow trends for 2023?
Custom printed and decorative throw pillows will be in high demand in 2023. There has also been a recent increase in demand for smart pillows and ergonomic pillows that allow customers to sleep better.
2. Does print on demand come with copyright issues?
If you use artists' and other companies' designs without permission, you can come across copyright issues. Avoiding copyright issues by using original designs on your products, using royalty-free/free-use images and designs, or collaborating with different artists for their designs.
3. How do you choose a print on demand supplier?
When deciding which print on demand supplier to work with, you need to consider different factors like the kind of products they offer, product quality, shipping, and more.
4. Is selling print on demand pillows a good idea in 2023?
Print on demand as a business model is continually rising in popularity. Pillows have also been in high demand, and the global market for pillows is expected to grow significantly. Therefore, selling print on demand pillows in 2023 can be a profitable business idea.