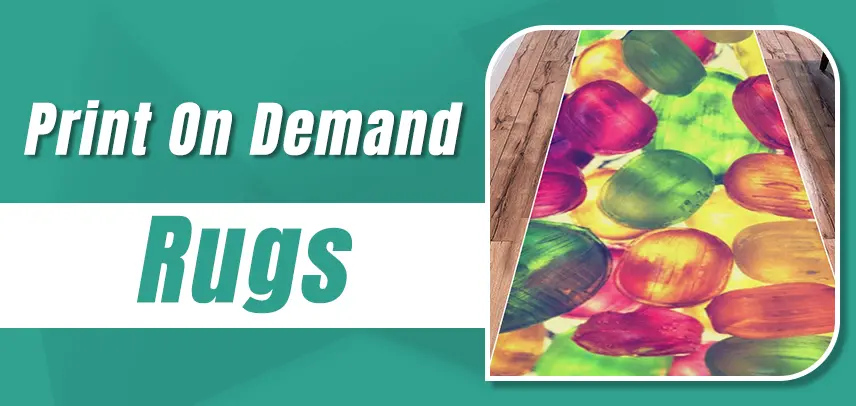 Best Print on Demand Companies for Rugs in 2023
Rugs are essential to home design because they bring comfort and coziness to any room. Print on demand companies have now made it possible to manufacture print on demand rugs with distinctive patterns and designs. These companies provide various choices, from printing patterns on pre-made carpets to producing bespoke rugs from scratch.
Nevertheless, with so many alternatives accessible, it might be difficult to select the best print on demand provider. In this blog article, we'll look at the 15 top print on demand suppliers for rugs.
15 Best Print on Demand Companies for Rugs
Print on demand rugs are gradually rising in popularity. With the right print on demand company, you can cater to an international market and earn massive profits. However, choosing a company whose services align with your business's demands is essential.
Here are the 15 best print on demand rugs suppliers:
1. Inkedjoy
Inkedjoy is a well-known print on demand dropshipping company that offers numerous rug personalization solutions. They provide printing services for pre-made rugs alongside the ability to design a custom rug from scratch.
Furthermore, the elevated, custom-made rugs are available in various sizes and materials with brilliant, long-lasting colors. As a result, the rugs survive for years and provide warmth to the households.
2. Rug Pad USA
Rug Pad USA is a prominent print on demand firm that offers high-quality personalized products. They provide various sizes of diverse materials such as felt, jute, and natural rubber. Rug Pad USA offers pre-made designs and the option to upload your design to be printed on your rug.
The eco-friendly rug pads are what distinguishes Rug Pad USA. Furthermore, their non-slip rug pads secure carpets and protect floors.
3. Zazzle
Another well-known print on demand company that sells a wide variety of products, is Zazzle. They provide pre-made rugs in various materials and sizes, plus personalized rug-making services. You may upload your design or use their tools to make a unique rug that matches your home decor.
You may also personalize the carpets with images, artwork, and text to make your designs stand out.
4. Printbest
Printbest is a specialist POD business with expertise in rug printing services. They provide ready-made carpets in various sizes and materials, and you may input your design for printing. At Printbest, the most popular fabrics are fleece and polyester.
The mockup services allows you to design your rug in various designs, such as round, square, and rectangular. As a result, you may grace your customer's house with one-of-a-kind forms, designs, patterns, and colors.
5. The Rug Company
The Rug Company is a premium print on demand provider of high-end, exquisite carpets. You may select from various alternatives, including ready-made carpets and custom-made rugs. You may submit your design or use their tools to make a rug that matches your style and preferences.
The unique materials and sizes further increase the spectrum of solutions this firm provides. The Rug Company, on the other hand, has successfully built a brand by providing specialty handcrafted carpets manufactured by skilled artisans utilizing traditional processes and high-quality materials.
6. MWW On Demand
MWW On Demand is another well-known company in the print on demand industry, offering various print on demand rug solutions.
However, what distinguishes MWW On Demand is its fast response times and reasonable price. As a result, you may earn more and build a trustworthy brand for your customers.
7. Printify
Printify's success is all thanks to its large selection of designs and materials. Its Mockup Generator enables designers and merchants to examine and edit your designs while they are being created.
However, Printify's services do not stop there. It also links you with a global network of rug producers and vendors to provide you with the finest quality and rates.
8. Yoycol
If you love art and want to offer the same to your customers, go for Yoycol. The prominent print on demand firm provides a selection of artist-designed carpets that are one-of-a-kind and original, with bold patterns and brilliant colors. Furthermore, they will make your customers' houses stand out with distinctive décor patterns and exquisite designs.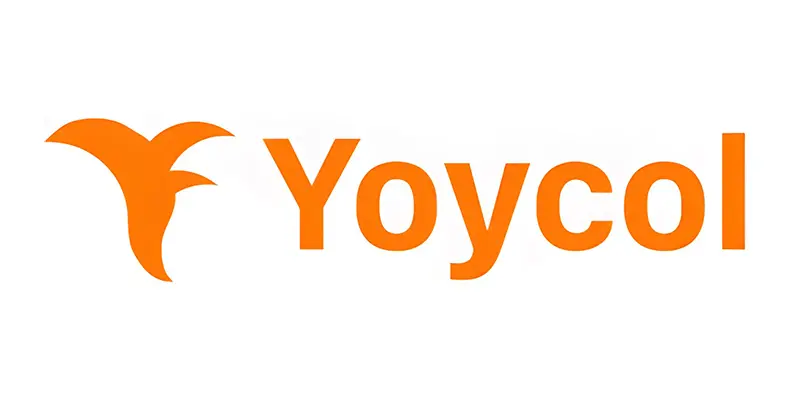 Yoycol's print on demand rugs are available in numerous materials, including flannel, coral fleece, and memory foam, and they come in various sizes.
9. Contrado
Contrado's rugs may be customized in various ways, including materials, sizes, forms, and finishing options. Furthermore, its mat solutions are unrivaled, featuring yoga and bath mats, among others. They use high-quality fabrics and cutting-edge printing methods to guarantee that your design's colors and details come out flawlessly.
10. Threadless
Threadless sells carpets produced by independent artists from all over the world. As a result, its pre-made rug and design collections remain unrivaled and constantly updated with new designs.
Threadless carpets come in various sizes and forms, including round and square. Furthermore, high-quality materials and printing procedures ensure brilliant and long-lasting patterns.
11. Interest Print
Interest Print provides a variety of customizable carpets in various sizes and shapes and uses materials such as polyester and foam. They utilize cutting-edge printing technology to guarantee that the patterns are sharp and clear.
What sets them apart is their low price and quick response times to ensure great profits and enhanced customer service.
12. Vistaprint
Vistaprint allows you to produce personalized carpets with your brand or design for your business. As a result, you may sell branded things to boost your brand's identification.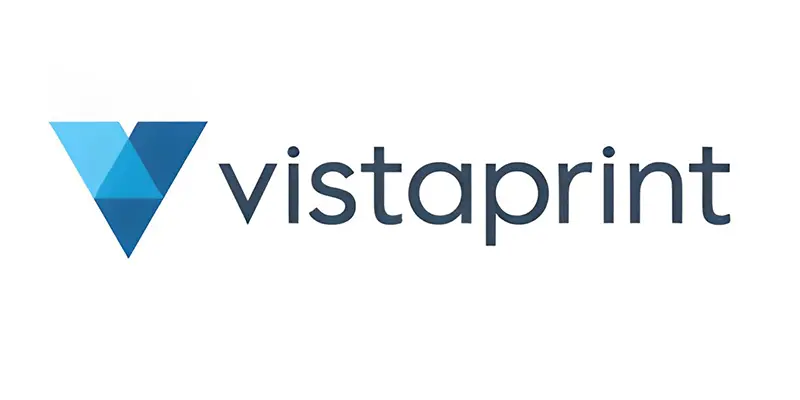 These rugs come in various sizes, fabrics, and indoor and outdoor alternatives. Additionally, Vistaprint's high-quality printing procedures ensure that your design looks meet your requirements and will endure for years.
13. Gooten
Gooten's e-commerce offerings remain unsurpassed with its assortment of customizable carpets available in numerous sizes and materials, including polyester and memory foam. These fabrics provide longevity and make carpets comfortable underfoot.
The sophisticated printing method guarantees that the patterns are bright and long-lasting. Furthermore, Gooten provides low pricing and quick response times, critical for novice and established e-commerce businesses.
14. Society6
Society6 offers a handpicked range of artist-designed carpets with distinctive and imaginative designs that will stand out in any space. These rugs come in various sizes and fabrics, including cotton, polyester, and fleece.
Furthermore, Society6 uses high-quality printing techniques to guarantee that the patterns are colorful and durable.
15. Printful
Because of its unparalleled services and print on demand solutions, Printful has become a household name in the print on demand sector. Yet, because of its unprecedented detail and materials, the company is also a market leader in print on demand supplier rugs.
Furthermore, Printful uses eco-friendly inks, which may be a unique selling feature and effectively attract environmentally-conscious buyers.
How to Start Selling Custom Rugs?
You may be wondering how to market your print on demand rugs now that you know the finest print on demand firms for rugs in 2023. Here's a step-by-step guide for getting started with Inkedjoy:
Step 1: Create an Inkedjoy account and select the product you want to personalize
To begin using Inkedjoy, you must register an account on their website. You can create a free account by entering your email address and creating a password. You may begin designing your carpets once you've made an account.
Step 2: Determine the rug's size, material, and other customization choices.
Inkedjoy provides a variety of rug sizes and materials. You may choose the appropriate size and material for your needs, plus additional customization choices such as color and form. When you've decided on the specifications for your rug, you may go to the following stage.
Step 3: Use Inkedjoy's design tools to upload your design or create a fresh one.
The next step is to design your rug. You may upload your own design or use Inkedjoy's design tools to create a new one. Its design tools are simple to use, and you may incorporate text, photographs, and other things into your rug design.
Step 4: Ensure your rug pattern appears exactly how you want it to.
When you've finished designing your rug, you may preview it to ensure it looks exactly how you want it to. Before submitting your order, you can make any required revisions or adjustments.
Step 5: Import the designed products and market them in your store.
You may place your purchase with Inkedjoy once you're pleased with your rug design. They will then print and mail your personalized rug to you or your customers. Production and delivery timeframes for Inkedjoy vary, so visit their website for the most up-to-date information.
Step 6: Inkedjoy prints, packs, and ships the products to your customers.
After receiving your bespoke rug from Inkedjoy, you can begin selling it on your website or through an online marketplace. You may set your price and promote your rug to a certain demographic. Inkedjoy handles manufacturing and delivery, so all you have to do is sell your rugs and develop your company.