How to Sell More Print on Demand T-Shirts?(Market Positioning and Product Optimization)
The print on demand t-shirt industry has been booming for years, offering entrepreneurs a low-risk way to enter the world of e-commerce. However, the market is increasingly competitive , and standing out can be a challenge. Well, after selling print-on-demand for years now, we've been able to illustrate the critical roles of market positioning and product optimization and find what the 4 tips are and what are the best businesses in print on demand t shirts, and that's what we are going to share with you today.
Why Market Positioning and Product Optimization Are Important to Print on Demand Selling?
Market positioning holds immense importance in the realm of print-on-demand industry, owing to a multitude of reasons. Firstly, it aids in identifying the precise target audience, thereby allowing for a strategic approach. Secondly, it serves as a differentiating factor for your brand amidst a market teeming with competitors, thereby granting you a unique edge. Lastly, it facilitates the establishment of an effective pricing strategy, ensuring competitiveness while maximizing profitability.
In addition to market positioning, product optimization assumes equal significance. This entails a meticulous focus on ensuring the utmost quality of your products, leading to favorable reviews and fostering customer loyalty. Furthermore, optimization involves making data-driven decisions to efficiently manage your product range, thereby diminishing production costs and time. Moreover, well-optimized product listings not only enhance search engine visibility but also bolster conversion rates.
4 Tips on Selling More Print on Demand T-Shirts
1. Finding Low-Competition Sub-Niches
Tools like Google Keyword Planner and Merch Informer are invaluable for revealing hidden sub-niches with low competition in the print-on-demand t-shirt industry. By filtering keywords by monthly search volume under 500 and low competition, highly specific long-tail keywords can be identified. It's important to validate these keywords by checking the Google search results for low competition on page 1 from major brands. Additionally, searching platforms like Etsy and Redbubble using these keywords confirms if there is existing low competition in the POD space. Ideal low-competition sub-niches to target tend to be interests and hobbies with engaged niche communities, such as disc golf, band fandoms or craft hobbies.
2. Optimizing Your Designs for Different Products
Expanding beyond print-on-demand t-shirts to products like coffee mugs, tank tops, and phone cases has proven to boost sales and revenue. Optimizing existing t-shirt designs for these new products requires studying the product guidelines and dimensions. Tools like Canva can then be used to easily adapt and modify graphics to fit items like mugs and tank tops. Making intentional variations of the same design, such as offering it in black, white and color variations, maximizes the sales potential. Bundled product listings like a matching t-shirt and mug combo, with discounts offered on multi-item purchases, incentivizes customers to buy more.
3. Optimizing Product Listings With Keywords
Optimized print-on-demand t-shirts listings are key to driving visibility and sales. This includes incorporating relevant keywords in the title, the first paragraph of the description, as well as in the full description. The primary keyword and long-tail variations should be included, along with related secondary keywords based on material, style or occasion. For example, "cotton", "summer", and "birthday" for a summer birthday t-shirt. Keyword research tools like Erank provide data on search volume and competition to optimize listings. The focus should be on highlighting benefits and quality over just features.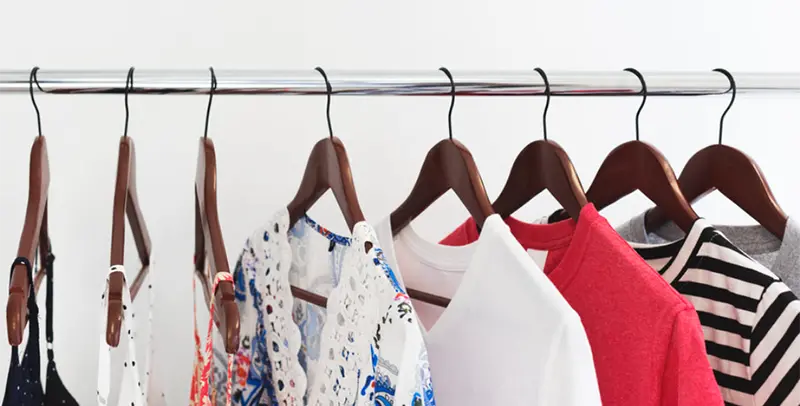 4. Seasonal and Trending Designs
Creating designs timed around major holidays and events creates opportunities for sales spikes. Holidays like Christmas, Halloween, and the 4th of July should have themed listings prepared and listed 4-6 weeks in advance. Google Trends reveals rising trending topics, memes and viral content that allow for tongue-in-cheek trending designs. Partnering with fan groups around new TV show seasons or game releases lets you ride release hype. Staying active on social media identifies new viral trends, challenges, celebrities and events to base designs around. Timely, topical designs perform well and should be capitalized on.
Best Companies of Print on Demand T-Shirts
Now, with these 4 expert tips on t shirt print on demand in terms of market positioning and product optimization, it's time to choose the best print on demand t shirt companies.
1. Inkedjoy
Inkedjoy has become a preferred choice for T-shirts print on demand dropshippers, offering a user-friendly interface for designing and selling products with no minimum order requirements.
They offer a vast catalog of over 1,500 products, making it a comprehensive platform for printing needs. Their product range includes items like hoodies, T-shirts, shoes, and home decor.
Shipping is available to many countries worldwide, with delivery times and costs varying by destination. Tracking is offered for most shipping options, making Inkedjoy a convenient choice for those looking to start their custom printing business.
2. Printful
Printful is a strong contender in the print on demand services industry, although it has some limitations compared to Inkedjoy. Printful's drawbacks include a narrower range of products, less effective phone support, and a mobile app that needs improvement. However, it remains a solid choice, particularly if your product range isn't extensive.
Like Inkedjoy, Printful offers a comprehensive suite of fulfillment services, handling product packaging and shipping on behalf of users. It boasts a substantial user base of over 250,000 individuals and businesses across popular e-commerce platforms like Wix, Shopify, and WooCommerce, with a significant presence on Shopify.
3. Printify
Printify is a prominent print on demand (POD) platform known for its extensive network of print providers and diverse range of customizable products. With a user-friendly mockup generator, it simplifies the design process, allowing users to visualize and adjust their artwork on various items, from T-shirts to home decor and promotional products.
Its seamless integration with popular ecommerce platforms like Shopify and WooCommerce automates order fulfillment, making it convenient for online businesses.
Moreover, transparent pricing helps users calculate profit margins effectively, and Printify's scalability caters to startups and established brands alike, enabling them to reach a global audience with international shipping options.
4. Teespring
Teespring is a well-established player in the print on demand industry, renowned for its focus on custom apparel and merchandise creation.
The platform boasts an impressive array of customizable products, ranging from T-shirts and hoodies to phone cases, home decor, and accessories, catering to a diverse spectrum of customer preferences.
The seamless integration with various e-commerce platforms, such as Shopify, streamlines order management and fulfillment, making it a convenient choice for online store owners.
Conclusion
Succeeding in the competitive print-on-demand t-shirt market requires thoughtful market positioning and ongoing product optimization. Finding profitable niches, expanding products, optimizing listings, and creating timely designs are proven strategies to boost sales. Top print-on-demand companies like Inkedjoy, Printful, Printify and Teespring make implementing these tips seamless, with their quality printing, expansive product selection and built-in design tools. Following these expert tips will empower any small business to carve out their niche and sell more print-on-demand t-shirts.