8 Customer Service Tips to Boost Your Print on Demand Store
In the digital marketplace, customer experience is everything. The level of support and service you provide will directly impact the success and growth of your print on demand (POD) business. By optimizing your customer service strategy, you can nurture lasting customer relationships, earn repeat sales, and generate word-of-mouth referrals. This article will explore tips for delivering best-in-class service that delights your customers and fuels the expansion of your POD shop.
1. Master the Ins and Outs of Print on Demand Fulfillment
Before you can properly set expectations and address customer issues, you need an in-depth understanding of how print on demand fulfillment works. The core thing to know is that you hold no inventory. When an order comes in, the associated design is sent to your chosen print on demand service provider. They print the item, package it up, and ship it directly to the awaiting customer.
Some key implications include:
No exchanges – Since items are made to order, customers cannot exchange one size or style for another if they make a mistake in their original order.
Variable production times – Depending on the product, it may take 2-7 business days (or longer) to print and prepare the order for shipping after the order is placed.
Direct shipments – Your print on demand service provider handles the shipping, so transit time is subject to the carrier's delivery estimates.
Quality issues go through reprints/refunds – If there is a problem with print quality or damage in transit, you submit a reprint or refund request to your print on demand service provider. You do not handle returns back to your own inventory.
Having an in-depth understanding of the moving parts enables you to properly communicate realities like production variability and no exchanges to customers upfront. Setting accurate expectations from the get-go prevents later frustrations and disagreements.
2. Craft Comprehensive Store Policies and FAQs
Well-defined store policies are critical for maximizing customer clarity and minimizing confusion. Key elements to cover include:
Estimated production times for each product category or printing technique
Shipping timeframes and rates with different carriers and for domestic vs. international deliveries
Payment methods you accept on your print on demand sites
Refund and cancellation policies explaining how customers can request those if needed
Privacy policy and security provisions protecting customer data and payment information
You should prominently display your policies across your print on demand sites, especially on each product page, and call out vital details like production times in bold/larger text so they are sure to be noticed. Additionally, You are advised to maintain thorough FAQ pages that tackle common customer questions head-on. Address topics like:
What steps do you take to ensure order accuracy
Who to contact for issues with a delivered order
How to care for/wash printed items
The full process for requesting a refund or cancellation
What to do if a customer does not receive their package
The more information you can provide upfront, the fewer customer inquiries you will need to field down the line.
3. Reply to Customer Messages ASAP
When customers do reach out with questions or issues, strive to provide an initial response as swiftly as possible. The first reply does not need to resolve their inquiry entirely. It simply shows you received the message and are looking into the matter. This prevents customers from feeling ignored and getting more frustrated.
Set up email templates, chatbots, and autoresponders to deliver instant automated confirmations. Then follow up with specific solutions tailored to the customer's unique situation within a reasonable timeframe.
According to Retently, 42% of customers expect a response within one hour when reaching out via channels like Facebook Messenger. Meet response time expectations based on the contact method used.
4. Keep Customers Updated on Order Status
Instead of putting the onus on your customers to check for shipping updates, proactively provide status notifications throughout the fulfillment process. Send confirmation when the order enters production, ships out, and finally arrives successfully.
Order status emails and delivery notifications can easily be automated based on triggers in your order management system. The more you keep customers informed, the fewer unnecessary inquiries you will receive.
5. Offer Multiple Support Channels With Varying Response Times
Customers have different communication preferences, as well as varying ideas of what qualifies as a "fast" response. You can meet diverse needs by providing a combination of contact options like:
Live chat/messaging – fastest response time, ideal for urgent issues
Email – respond within 24 hours for standard print on demand customer service inquiries
Contact forms – reply within 1-3 business days for non-time-sensitive questions
Phone – make your number available for customers needing immediate assistance
When promoting different channels, be upfront about average response times to set expectations. Prioritize visibility for options with the fastest response.
6. Resolve Issues Efficiently and Effectively
Despite best efforts, customer issues are inevitable in business. When problems do arise, ensure your support team is equipped to resolve complaints quickly and effectively.
Train agents on your print on demand service provider's reprint/refund request process so they can confidently walk customers through submitting proof and getting the situation remedied. Empower them to make judgment calls about when to offer discounts, freebies, or refunds if it makes business sense to retain the customer's future business. The more autonomy you provide, the faster issues can be put to rest.
7. View Complaints as Opportunities for Improvement
Although dealing with upset customers is far from enjoyable, their complaints provide valuable insights into flaws in your fulfillment processes, policies, or messaging. Analyze negative feedback to identify areas that need improvement.
If you notice repeated shipping delays, adjust your estimated timeframes or switch print on demand service providers. For multiple complaints about print quality, reconsider your choice of equipment. If product descriptions are unclear, update the language. Customer Feedback is essential to continuously refining and optimizing your print on demand service.
The best customer service proactively minimizes issues. Let customers guide your quality control efforts.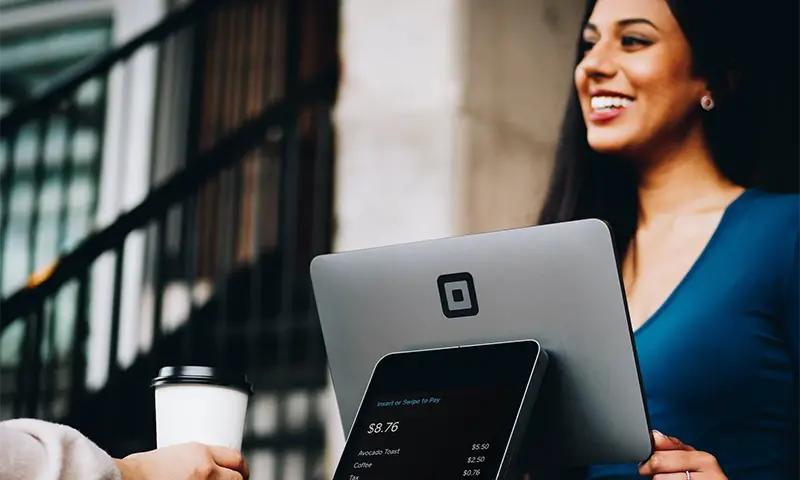 8. Delight Customers With Value-Added Touches
While the guidance above focuses heavily on avoiding and resolving problems, you can also take a positive approach focused on actively delighting customers. Look for ways to add value and unexpected delights to turn buyers into enthusiastic loyal advocates.Consider small touches like:
Handwritten thank you notes included with each purchase
Free stickers, bookmarks, or other fun surprises added to each package
Occasional surprise upgrades to faster shipping methods
Rewards programs providing loyal return customers with special perks and discounts
Post-purchase follow-up emails to confirm satisfactory delivery
When you exceed expectations and make customers feel valued, they will eagerly share those positive experiences with friends, family, and online communities. Do not underestimate the power of personalization and extra effort.
Stand Out with First-Rate Customer Experiences
At the end of the day, customer service is your key competitive advantage as a POD seller. The tips and best practices outlined above can help craft support strategies that build loyalty, foster repeat sales, and attract new business through referrals. By continually identifying areas for improvement, you can ensure your service remains top-notch in the evolving marketplace. With a commitment to optimizing customer satisfaction at each touchpoint, your POD business is sure to thrive.