5 Things You Need to Know About Etsy Print on Demand
Etsy has become one of the most popular marketplaces for independent sellers and crafters to sell their unique, handmade items. With millions of active buyers looking for specialty products, it can seem very appealing for artists and entrepreneurs to try their hand at Etsy print on demand.
However, while Etsy offers a built-in audience and the ability to outsource production, selling print on demand products on Etsy does come with some key considerations that every new seller should know. By understanding both the advantages and challenges of using Etsy for print on demand, you can make an informed decision about whether it's the right platform for your business.
1. Etsy Requires More Time Investment Than Print on Demand Platforms
One major difference between Etsy and dedicated print on demand platforms is the amount of seller involvement required. With sites like Printful, Redbubble, or Teespring, once you upload your design the platform handles production, shipping, and customer service.
On Etsy, the seller has to take a much more hands-on role. Etsy is primarily a marketplace, so sellers must source their own production through print on demand partners and manage important marketplace factors like customer communication, reviews, and policies.
While Etsy does provide a built-in base of motivated buyers, running a print on demand shop on Etsy takes considerably more work compared to passive income print on demand sites. Be prepared to spend time daily responding to buyer inquiries, monitoring your reviews, updating listings, and handling production issues.
2. Expect High Customer Service Demands
Speaking of customer communication, preparing for and delivering excellent customer service is crucial for Etsy print on demand sellers. On Etsy, customers can contact sellers directly through a "Convos" messaging system.
Etsy uses fast response times in these Convos as a factor in search rankings. So sellers need to be extremely responsive to buyer questions and concerns. The more your shop grows, the more conversations you'll need to have each day.
Additionally, Etsy buyers expect the personal touch and individualized customer service that comes with purchasing handmade and vintage items. So merely copy-pasting generic replies will not cut it. You'll need to provide thoughtful, tailored answers to earn positive reviews.
Make sure you have a customer service strategy in place, whether it's responding yourself or having a team member manage conversations.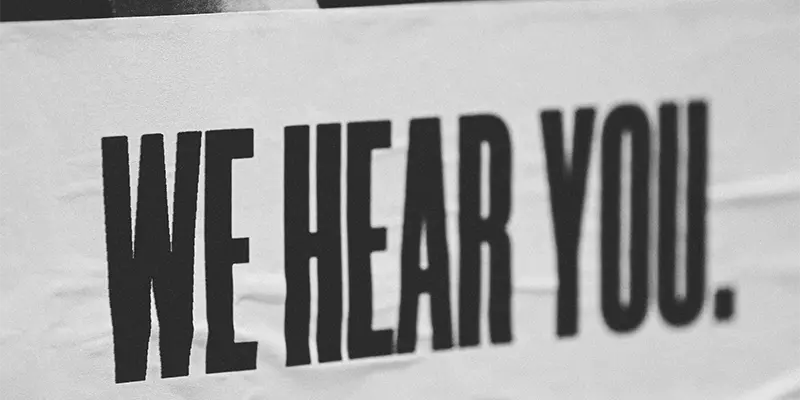 3. The Learning Curve is Steeper Than Print on Demand Sites
While Etsy offers some helpful tools and resources, the setup process for Etsy print on demand sellers can be more complex compared to specialized platforms.
With print on demand sites, you simply create an account, upload designs, and collect your profits. But on Etsy, you'll need to integrate with an external production partner, learn Etsy's fee structure and policies, optimize SEO, and master Etsy's listing and shop management tools.
There are more pieces to manage, from production to marketing. Be prepared to spend time upfront learning the ins and outs of selling on Etsy successfully. Resources like the Etsy Seller Handbook, Etsy discussion forums, and established Etsy sellers can help you overcome the learning curve.
4. You'll Pay Etsy and Production Fees
When weighing the pros and cons of selling print on demand products on Etsy, you also need to consider the various fees involved.
For each listing, Etsy charges $0.20. While small at first, these fees can add up quickly as you build up your shop's offerings. You'll also pay a 5% transaction fee when a listing sells, plus payment processing fees.
There are also production costs to factor in. While many print on demand partners offer free store integration, you will need to cover the base costs for each order. For example, you might pay $15 to produce a shirt, and then sell it for $25.
Compare this to print on demand platforms where you simply receive a commission on each sale and never have to worry about upfront production costs. Make sure to do the math to see if Etsy still makes financial sense for your business after fees.
5. Sales Tax Compliance Falls on the Seller
Taxes are inevitably part of running any online business. However, sales tax compliance can get tricky when selling print on demand items on Etsy.
Here's why: technically, you are purchasing products from a print provider, and then reselling them to customers. This means as the seller, sales tax compliance falls on your shoulders.
Requirements vary based on your business location, but you may need to collect and remit sales tax, obtain seller's permits, file tax returns, and more. Failing to comply can lead to audits and penalties down the road.
Meanwhile, with print on demand platforms, you earn commissions as the designer so tax compliance is much simpler. Be sure you understand your tax obligations before launching on Etsy. Consulting with a tax professional can help.
Key Takeaways on Selling Etsy Print on Demand
So in summary, while Etsy has appealing aspects like built-in traffic and branding, the platform also comes with more hands-on work as an independent seller. You'll need to manage production, invest more time into customer service and marketing, deal with fees, and take care of sales tax compliance.
But for artists and entrepreneurs interested in a more involved selling experience with complete creative control, these factors may be worth it. Thousands of sellers have found success by leveraging Etsy's marketplace while also tapping into print on demand for easy production.
If you have a passion for your products, a strategic approach, and the drive to provide exceptional customer experiences, Etsy can be a good option for print on demand. Going in informed about both the pros and cons will help you decide if the platform aligns with your goals and strengths.
With the right expectations set, printing on demand on Etsy may give your small business the boost it needs to profit from your designs. Just be strategic, work hard, focus on customer satisfaction, and learn as you grow. Knowing these key considerations in advance is the first step to creating a thriving Etsy print on demand shop.